Vacation Home Design in Kalispell, MT
Do you prefer a rustic look in a home? There's no more fitting style than to build a rustic home in the mountains! If you're looking for the perfect vacation home, we can help you with your vacation home design at Lyndon Steinmetz Design Studio, LLC. Lyndon can consult with you and get an idea of what you want, then custom-build it to your specifications.
You will notice on this gallery page the many types of homes we have already designed for clients using our service. Lovely curves and lines along with the rustic charm of our home design projects show the world that we love homes that reflect their natural environment. But most of all, we love homes that embrace who you are as a person. We work hard to understand the specific styles, colors, and personalities of the home you want and then design it specifically for you.
Whether you want a home you'll live in all the time or a custom vacation home design, we can create it for you. Since 1991, we've been helping customers in the Montana area. We like to think of ourselves as artists who see what you want from your perspective, then create your home with your ideas in mind.
Professionalism at Its Finest
Not only can we guarantee that you will love our artistic ability to create any type of home that you want, but we will also create it in any style that you want. Many people prefer the rustic look since they are building their vacation home or permanent home in the mountains. If that is your preference, we will be happy to do this for you.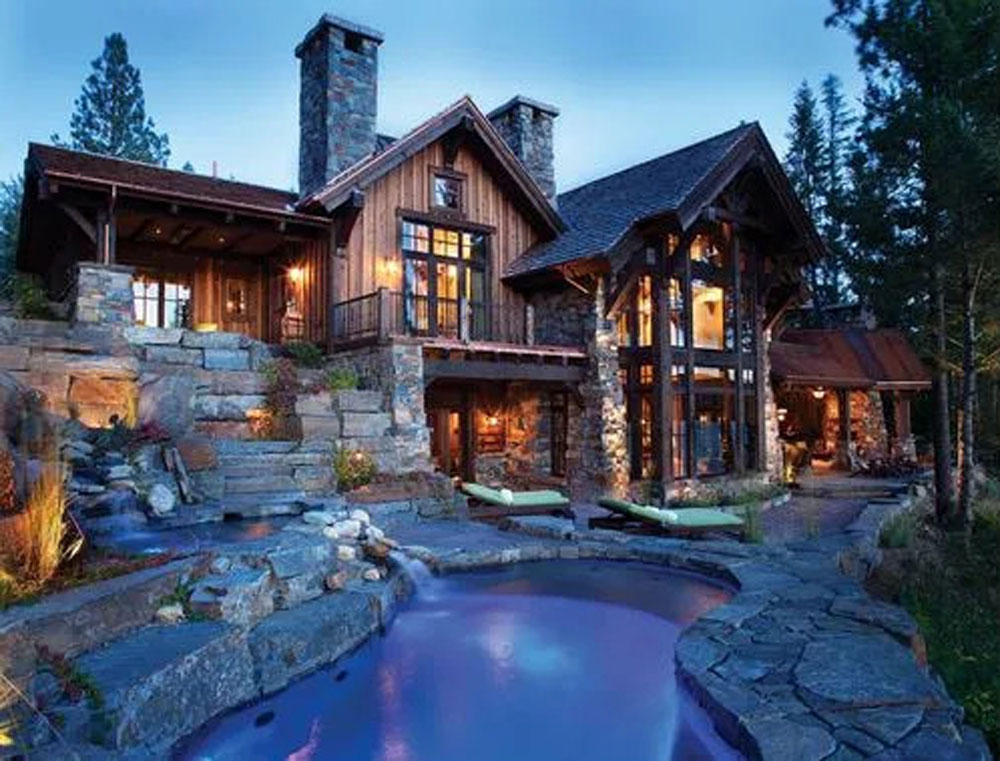 How Do We Do This?
We work with every client side-by-side so that we have a deep understanding of the dream home you want in the rustic style you have chosen. If there are some differences you see from our gallery that you'd like to see us do, just ask. We are all about building custom homes so we can step outside the box to create the home you want.
Schedule a Design Consultation
Now that you've seen some of our work from the gallery, contact us for a design consultation. Our initial consultation is free and we will gather all of the information we need to start working on your custom home design. There's no better time than right now to contact Lyndon, our artistic designer, to start drafting your plan for a rustic vacation home.
We serve the Northwest Montana area and are just a phone call away at (406) 257-5463 or visit us on our contact page.