Interior Design Firm in Kalispell, MT
If you are looking for a Mountain Modern style in the mountains, you're in the right place. Your specialty residential design firm in Kalispell, MT, is Lyndon Steinmetz Design Studio, LLC. Serving the Northwest Montana area since 1991, our artistic designer, Lyndon Steinmetz, has been capturing dreams for homeowners for many decades.
Our Gallery
You are viewing some of the beautiful design work here on the gallery page which features large, airy, rustic spaces filled with nature themes and all of the amenities of home. Interior design is our focus and we want all of our clients to feel that we truly understand their need to "bring the outside in."
The culture of the beautiful Montana mountainous region is brought to life with rustic colors in browns and reds, high ceilings, and lofty hallways. Materials are selected carefully to reflect the image and the vision of each client. We don't mind thinking outside the box to create what you desire.
Forget those residential areas in the city that all look the same. Gone are the days of prefab homes with the same color roofs and walls. We design homes that are as unique and as special as you are.
Reasons People Choose Us
There are many reasons people choose us over our competitors. Some of the most common reasons are listed below:
We listen to every client even if we think we've heard it before.
We have received numerous awards for our design work for custom homes from prestigious magazines.
We never use the word "can't," and we love to take on a challenge.
We work with the client every step of the way to ensure the results they want.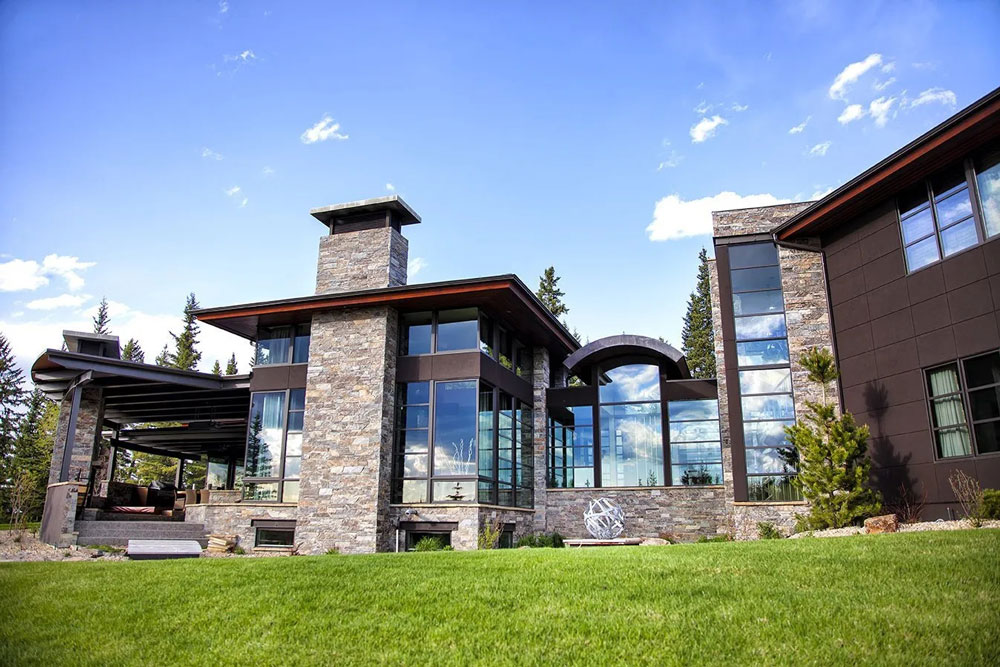 Get a Free Design Consultation
If you are ready to get the mountain home filled with rustic elegance that you have always dreamed about, contact us at (406) 257-5463. Lyndon Steinmetz will be happy to hear from you. He can help you achieve the results you want without the headaches. He knows how to build in rough mountainous terrain and the results will be as you like!
Contact Lyndon today to set up a design consultation and get started on your road to the home you have always wanted in the beautiful mountains of Montana or other areas we service in Northwest Montana.
We look forward to hearing from you.