Gallery
Welcome to our gallery where you can see examples of some of our best residential building design samples. We take pride in every single project we do and it shows in the faces of our clients, too. Located in the beautiful mountainous area of Kalispell, MT, Lyndon Steinmetz Design Studio, LLC, is proud to serve the Northwest Montana area with a plethora of artistic design concepts that truly show that life imitates art.
Our designer, Lyndon Steinmetz, is an artist in his own right as a custom home builder. He focuses on the rustic mountain charm of both modern and traditional designs. But he's not happy just settling for what he's always done. He also loves a challenge. So if you have a certain idea in mind as to how you would like your rustic mountain home to look, call on him.
Our Accolades
Many of the designs shown in our gallery were featured in the popular residential building design magazine "Montana Living." You can see why when you look at the beautifully polished wood backgrounds and rustic charm that you see in these photos. Spiral staircases that seem to ascend up to heaven and disappear in the upper level, like a mystery you have to follow through to the end. Lovely tall chimneys cascading above the foundation like a mother welcoming you to the warmth of home.
What more could you ask for than to see your mountain dream home become a reality?
If you think that's not enough, ask our expert designer what he can do for you. Even if you don't see the idea you want here, why not talk to Lyndon about your idea? He loves to hear new design concepts and is looking for a way to express his design skills in your customized home building project.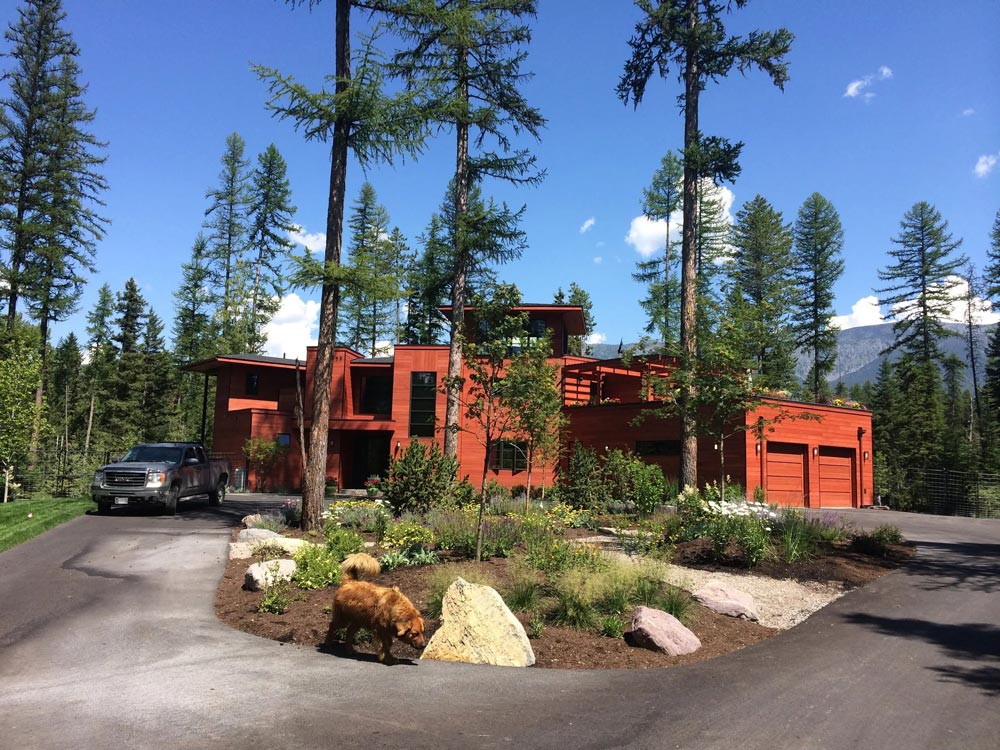 Get Started on Your Home Project Tomorrow
Contact (406) 257-5463 and set up a personalized home building consultation with Lyndon tomorrow. He will work with you side-by-side to focus on your custom building idea until he knows you are pleased with the result. We have been in business since 1991, pleasing customers like you in Montana. Why not give us a try and put your dream home in the hands of the professionals?
We know all about how to work with rough terrain areas, too, so there's no need to worry.
Ask for a free consultation and get your home in the mountains started tomorrow!
Because elegance doesn't just happen in fairytales.